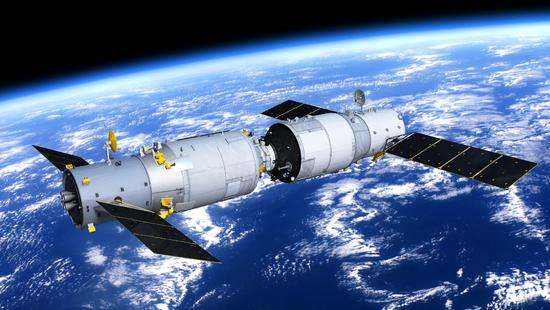 The active derailing of Tiangong II has entered the countdown. Served extended time and completed missions excellently, Tiangong II will illuminate the final light in the intense friction with the atmosphere and partially fall in the South Pacific. As a space laboratory, Tiangong II is equipped with a large number of scientific equipment, which were shut down on July 16. In the past three years, they have acquired a lot of valuable scientific data and completed on-orbit verification for many new technologies.
The reporter learned from the Technology and Engineering Center for Space Utilization, Chinese Academy of Sciences (CSU) that on Tiangong II, the space utilization system arranged 14 projects in the fields of space science experiment, earth science observation and application, as well as new technology experiment. Tiangong II was successfully launched into the orbit for nearly three years, and a total of nearly 20,000 load operations and 200,000 upstream instructions was arranged, receiving more than 4,300 tracks of data. The original data volume is nearly 100TB.
Although most of these payloads continue to work, they must end their mission in accordance with Tiangong II's retirement schedule. On the ground, scientists who have devoted a lot of efforts to developing and maintaining them are on one hand sad to witness its end, but on the other hand hoping that the future space station will bring more upgraded scientific equipment, new technologies and experiments to space. After the first beam of light Tiangong II has brought, we are expecting more opportunities for China's space science.
SPACE PLANT CULTIVATION FROM ONE YEAR TO TEN YEARS
In the past few days, Zheng Huiqiong, a researcher at the Center for Excellence in Molecular Plant Science of the Chinese Academy of Sciences, is waiting for the last batch of images from Tiangong-II. On September 15th, 2016, the rice and Arabidopsis seeds carefully prepared by her and her colleagues were put into a special higher plant incubator. They were launched with Tiangong II and started the longest journey of space plant growth in our country.
"We were the most surprised to find that the water spitting phenomenon in rice can cause plant suffocation in space." Zheng Huiqiong said that everyone joked that "rice was drowned by its own saliva." Since the plants were in the orbit, she has been observing changes in the plants every day. Although the rice did not seed in the end, Arabidopsis has successfully produced seed.
Due to experimental conditions, the air, water and nutrients in the incubator are only enough for one generation of seed to grow. Therefore, the second generation cannot germinate again and can only stay dormant in space. "There are more than 50 fruit pods hanging on that branch, and there should be more than 1,000 seeds in it!" Zheng Huiqiong wants to take them back to the laboratory. These seeds, which have been in space for nearly three years, are really precious scientific research materials. But unfortunately they had to be burned in the atmosphere along with Tiangong II.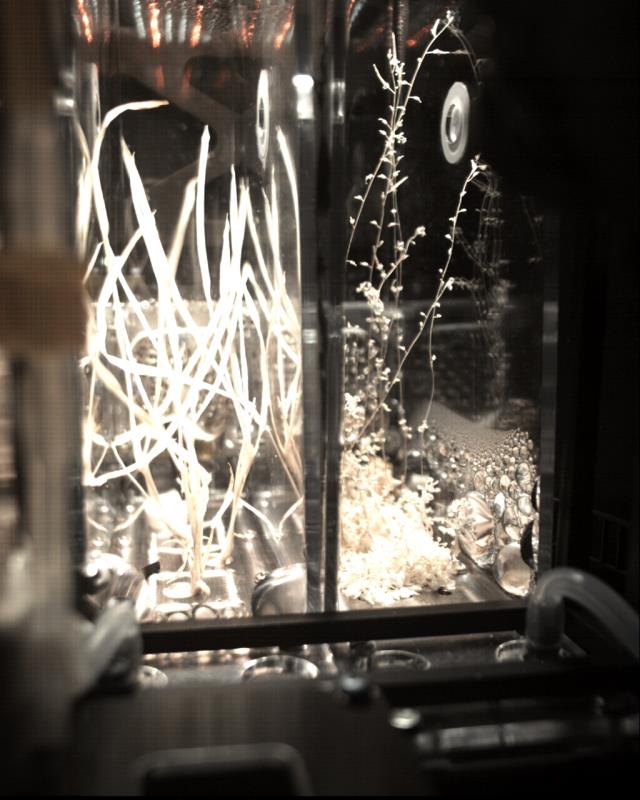 Researcher Zhang Tao from the Shanghai Institute of Technical Physics of the Chinese Academy of Sciences is responsible for the development of this higher plant incubator. He told reporters that they are now designing more advanced experimental platforms for subsequent space plant experiments. "If we can replenish resources, our newly designed device can support plant growth experiments for a longer period of time (such as ten years)." He said that the collection of scientific experimental projects in China Space Station has begun, he has already felt the strong demand from life sciences on space experiments.
Zhang Tao is considering expanding the higher plant incubator into an experiment platform that provides common technical support, and then meets different experimental needs through personalized experimental units or module design, including the addition of artificial intelligence technology to facilitate real-time adjustment of experimental state. "Future space station will likely perform more complex manual experiments, and our experiment platform will also take into account the convenience of astronauts."
FROM SPACE COLD ATOMIC CLOCK TO SPACE TIME SYSTEM
Recently, Dr. Ren Wei, head of in-orbit testing of the Tiangong II space cold atomic clock project, from the Shanghai Institute of Optics and Fine Mechanics, Chinese Academy of Sciences, felt a little lost. Along with the official shut down of the space cold atomic clock on July 16, the busy days of receiving data and placing orders every day for the past three years have ended.
"The cold atomic clock performed perfectly on Tiangong II, achieving ultra-high precision with an error of less than one second per 30 million years. This is worthy of everyone's gratification. Seeing its end, it is inevitable to feel lost." Ren Wei said, but in the future on the space station, a space time system will be installed, coordinated by multiple atomic clocks and more equipment to further improve the accuracy of our time system.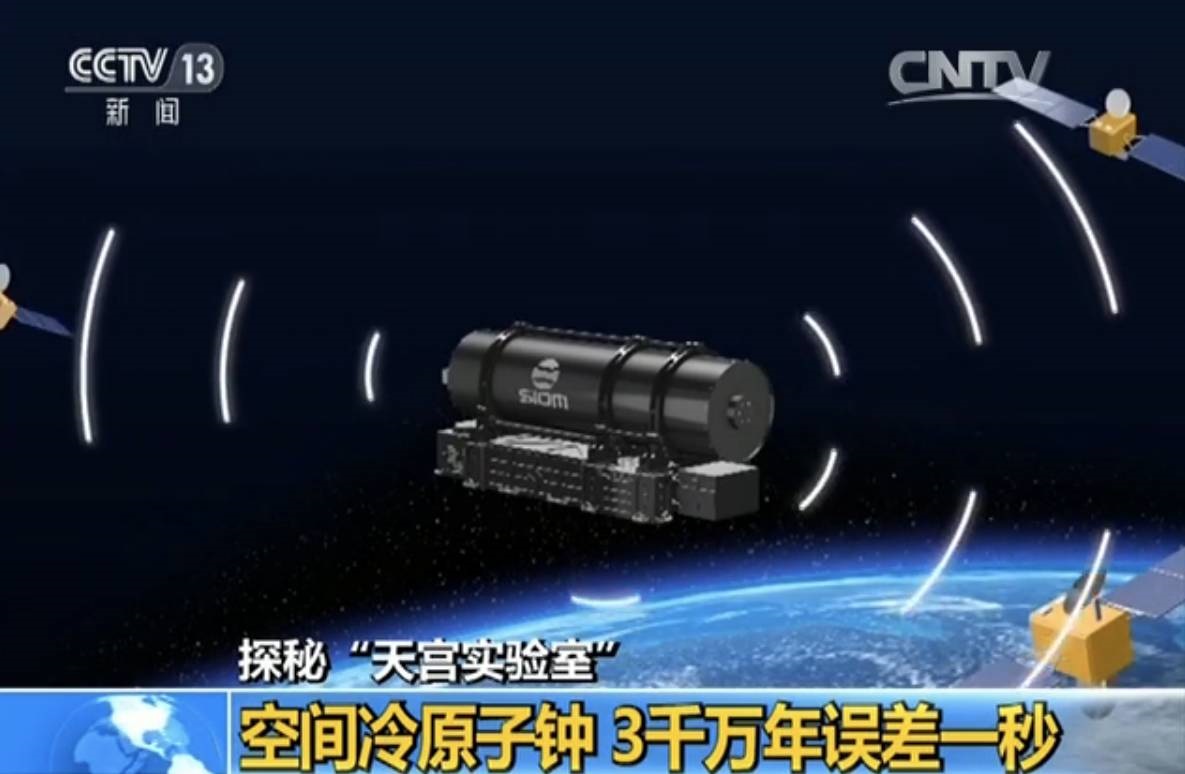 In the past three years of the operation of Tiangong II in the orbit, many experimental payloads of basic physics have achieved fruitful results. For example, as the world's first high-sensitivity polarization detector, the "Tianji" telescope detected a total of 55 gamma-ray bursts during operation, and issued 49 gamma-ray coordination network announcements, which has important implication to the study of basic celestial processes such as gamma-ray burst radiation mechanisms and the formation of black hole.
Nowadays, scientists from Switzerland, Germany, Poland and other countries have formed an expanded international cooperation team of "Tianji" telescopes together with Chinese scientists to jointly apply for the follow-up scientific experiment project "POLAR-2" on the China Space Station. It is reported that the project has been officially selected as one of the international cooperation project on the China Space Station in the future.
"CLAIRVOYANCE" WILL BE ON MORE SATELLITES
A large part of the enormous amount of data obtained by the Tiangong II comes from the various "clairvoyance" carried on it. So far, the space application system has distributed 37 TB of data products such as Earth observation payloads, supporting more than 70 research projects on Earth observation projects. Tiangong II currently has nearly 80 public welfare user units.
The multi-angle wide-band imaging spectrometer is one of the advanced "cameras" that monitors sea water color and temperatures, chlorophyll, atmospheric clouds, aerosols, and more. "(We) use it to monitor the water quality of Taihu Lake and the outbreak of cyanobacteria, the fine scale of resolution has reached 100 meters. And it can simultaneously acquire 15 fine spectral detection channels selected in orbit." Said Wei Jun, the chief designer of the spectrometer and a researcher of Shanghai Institute of Technical Physics, Chinese Academy of Sciences. Including the work of monitoring large-scale haze and the amount of sediment in the Yangtze River estuary, this "clairvoyance" has excellent performance.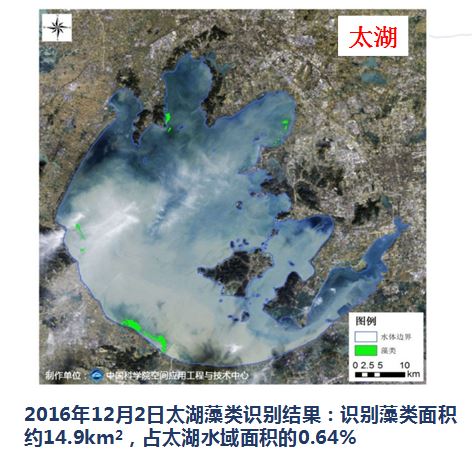 For example, the three-dimensional microwave imaging altimeter has observed a large number of small-scale ocean phenomena such as sea waves, surges, internal waves, and vortices, and obtained a large number of coastal, terrestrial, and terrestrial three-dimensional topographical data. It provides an important basis for research on global climate and environmental change. For the first time, the multi-band ultraviolet edge spectrum imager achieves the simultaneous and uniform detection of the global mid-atmosphere.
With the derail of Tiangong II, the blank left by these "clairvoyance", who would fill it? Wei Jun said that these new equipment and new technologies had actually gone to the Tiangong II to experience "trials". When proven to be effective and reliable, they will be "employed" for the next generation of marine, meteorological and other operational satellites of China, with a long-term operation of 8 to 10 years. For example, the three-dimensional microwave imaging altimeter has been adopted as the main payload of the new generation of polar-orbiting marine dynamic environment observation satellites, and the multi-angle wide-band imaging spectrometer will also be equipped with the next generation of marine satellites in China.
Although it's hard to say goodbye, the road ahead of China's space industry is still long. Tiangong II, welcome back home! With the next launch, we will usher in the new glory of the space station era!